Five Nights at Freddy's movie review
When "Five Nights at Freddy's" made its way from video games to the big screen, fans were eager to see how the popular horror franchise would translate. Helmed by director Emma Tammi and co-written by series creator Scott Cawthon and Scott Cuddeback, the film offers a different dimension to the game's eerie world. In this Five Nights at Freddy's movie review, we dissect the cinematic version of "Five Nights at Freddy's" and how it stacks up for fans and newcomers alike.
A Dark PG-13 Surprise
"Five Nights at Freddy's: The Movie" is rated PG-13, but don't let that fool you. The film boasts more blood and gore than you might expect, especially if you've played the games. Despite the rating, it maintains a balance between horror and family-friendly thrills. It runs for 110 minutes, which might seem a bit lengthy given the brisk pace of many scenes.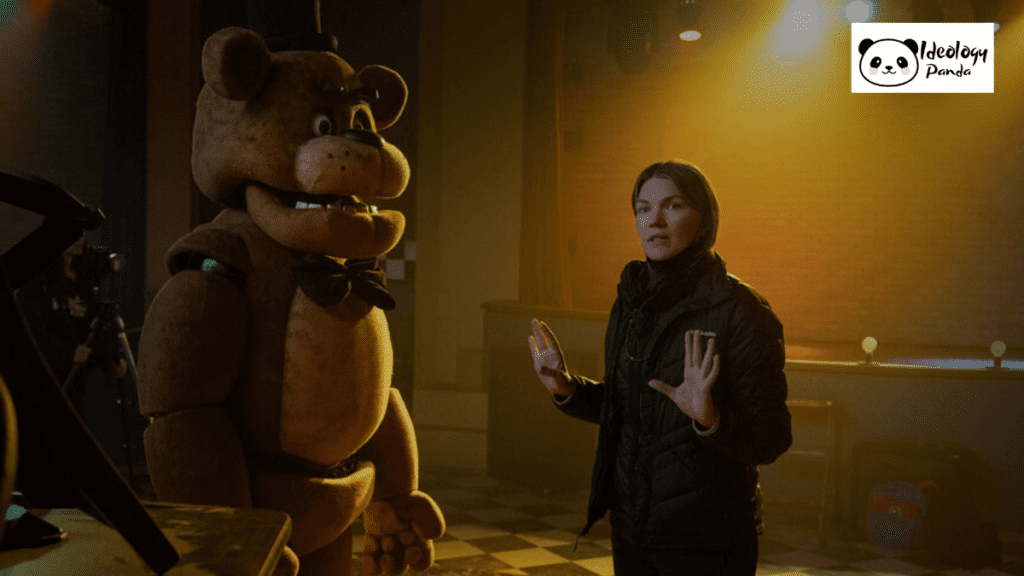 A Familiar World for Fans
Die-hard fans of the game series will feel right at home in the eerie world of the movie. It retains the tone and the ever-expanding meta-narrative that the games are known for. The film successfully captures the ambient dread that made the video games a sensation. But there's also a sense of formulaic storytelling that might leave some wanting more in this Five Nights at Freddy's movie review.
A Simple Yet Creepy Plot
The movie revolves around security guard Mike (Josh Hutcherson), who reluctantly accepts a job at Freddy Fazbear's Pizza, a family-friendly pizzeria and arcade. The establishment, once marred by mysterious child disappearances in the 1980s, now stands as a creepy relic. Mike's reasons for taking the night shift are purely economic, as he needs the money to keep custody of his sister Abby (Piper Rubio).
However, Mike is haunted by recurring nightmares of his younger brother Garrett's abduction. These dreams grow increasingly vivid and disturbing, especially during his tenure at Freddy's. To make matters worse, the pizzeria's animatronic animal robots appear to come to life at night, possibly possessed by malevolent spirits.
The Charms of Animatronics

While the story's human characters play their part, the real stars of the show are Freddy (Kevin Foster) and his animatronic pals: Bonnie (Jade Kindar-Martin), Chica (Jess Weiss), Cupcake, and Foxy. These characters are what the fans come to see. After all, the charm of "Five Nights at Freddy's" lies in its players' exploration of a haunted and menacing environment, as highlighted in this Five Nights at Freddy's movie review.
Visionary Director's Influence
Director Emma Tammi's inclusion in the project was a promising choice, given her work on the 2019 horror-western "The Wind." Her style brings an eerie atmosphere that hints at repressed memories and hidden secrets. She excels in capturing the subtleties that can evoke fear, like spilled soda or flickering light bulbs.
Nostalgia and Empty Symbols
The film's focus on analog objects and nostalgia from past eras is a commendable effort. Yet, at times, it results in the overuse of outdated symbols, making the movie feel more like a kid's imagination than a horror thriller.
Character Development
The movie doesn't delve too deep into character development, leaving many figures feeling somewhat one-dimensional. Mike's relationship with his sister and the mysterious cop Vanessa (Elizabeth Lail) unfolds mainly to serve the story's progression. But this lack of emotional depth doesn't impact the movie's core appeal to fans, as discussed in this Five Nights at Freddy's movie review.
Too Fast, Too Slow
"Five Nights at Freddy's" struggles to strike the right balance between pacing. It moves too fast for shock value but too slow to establish a profound connection with the audience. Despite its jump-scares, the film might leave both newcomers and fans craving more substance.
Satisfying the Fans
While "Five Nights at Freddy's: The Movie" might satiate the franchise's avid followers, it doesn't offer enough to attract a broader audience. The film leans on the charm of its video game source but falls short in delivering a truly captivating cinematic experience.
In the end, if you're not already invested in the world of "Five Nights at Freddy's," you might find better cinematic thrills elsewhere.
Conclusion
Five Nights at Freddy's movie Netflix brings the game's eerie world to life with a blend of horror and nostalgia. It appeals strongly to dedicated fans but falls short of establishing a deep connection with newcomers. If you're up for some jump-scares and a dose of nostalgia, you'll enjoy the film. Otherwise, you might want to look for your thrills elsewhere.