Introduction
Journey of Tyler Christopher: A General Hospital Star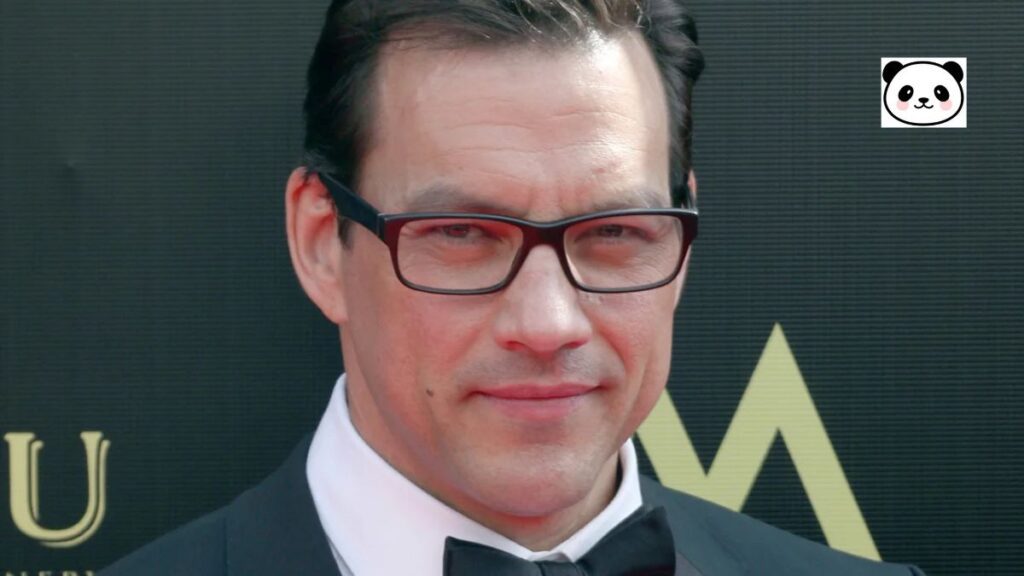 Tyler Christopher, a name synonymous with intrigue and charisma, has been a pivotal figure in the world of daytime television. Renowned for his iconic role as Nikolas Cassadine in the long-running soap opera General Hospital, Christopher's journey in the entertainment industry is nothing short of remarkable. This article will delve into the life and career of Tyler Christopher, tracing his path to fame, the impact he left on General Hospital, and his continued influence on the television landscape.
A Rising Star
Tyler Christopher's journey in the entertainment world began on November 11, 1972, when he was born in Joliet, Illinois. From a young age, it was evident that he possessed a natural talent for acting. He honed his skills at Illinois Wesleyan University and made a name for himself in regional theater productions. These early experiences served as a launching pad for his future in the industry.
'General Hospital' Star Tyler Christopher Dead at 50

The soap star died Tuesday morning in his San Diego apartment, the result of a "cardiac event" … according to his 'GH' costar Maurice Bernard. https://t.co/LHnCDvdDCE

— Jess (@MeetJess) November 1, 2023
In 1996, Tyler Christopher made his debut on General Hospital. His portrayal of the complex character Nikolas Cassadine earned him immediate recognition and a legion of dedicated fans. With his dashing looks, intense charisma, and acting prowess, Christopher became a standout in the soap opera genre.
Nikolas Cassadine, a character that Tyler Christopher brought to life, was a multifaceted individual. The illegitimate son of Stavros Cassadine and Laura Spencer, Nikolas was introduced as a dark and mysterious figure. Over the years, Christopher's portrayal allowed the character to evolve, showing his growth from an enigmatic outsider to a vital member of the Cassadine family.
One of the key aspects of Nikolas Cassadine's character was his complex relationships. His on-again, off-again romance with Emily Quartermaine, played by Natalia Livingston, was one of the most beloved storylines on General Hospital. Tyler Christopher's chemistry with his co-star added depth to their characters and captivated viewers.
Christopher's acting prowess was particularly evident in the emotional scenes he shared with his on-screen love interests. The intensity and authenticity he brought to his performances resonated with the audience and made Nikolas Cassadine a beloved character.
Awards and Recognition
Tyler Christopher's portrayal of Nikolas Cassadine did not go unnoticed. His exceptional talent earned him several accolades throughout his time at "General Hospital." In 1998, he received a Soap Opera Digest Award for Outstanding Male Newcomer, which was just the beginning of his accolades in the soap opera industry.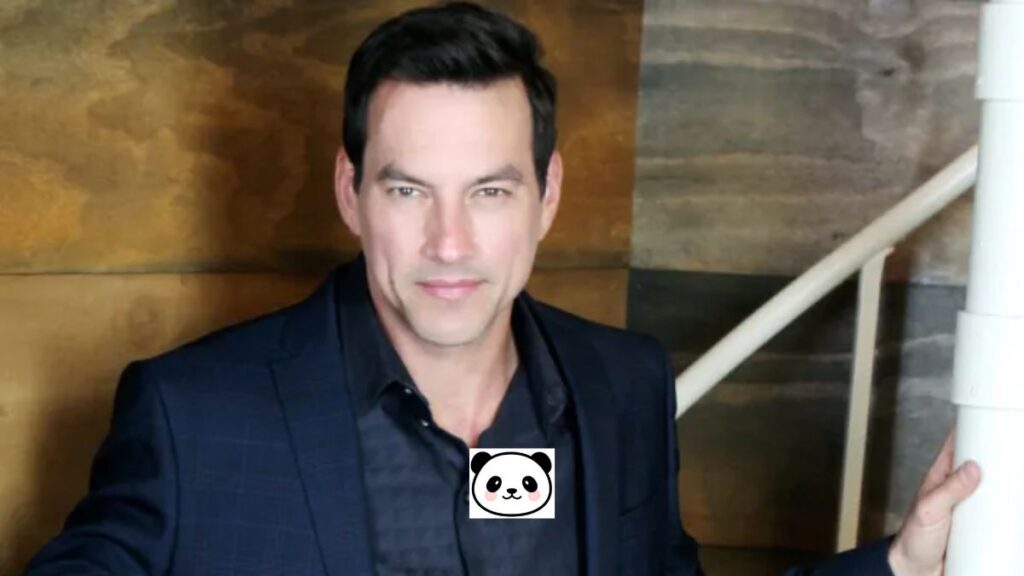 In 2005, Christopher was awarded a Daytime Emmy Award for Outstanding Lead Actor in a Drama Series, a testament to his exceptional acting skills. His ability to convey the nuances of his character's emotions and experiences made him a standout in the world of daytime television.
Christopher's unique ability to immerse himself in the characters he portrayed set him apart from his peers, and it was one of the reasons he left an indelible mark on the soap opera genre.
The Departure from Port Charles
Tyler Christopher's tenure at General Hospital was marked by immense success, but in 2016, he announced his departure from the show. This decision left many fans heartbroken and curious about the actor's next move. However, Christopher assured his fans that his departure was not the end of his acting career.
He explained that he was leaving to pursue other opportunities and explore new horizons. His charisma and talent ensured that his future endeavors would be met with enthusiasm from both fans and the industry.
A Return to Salem
After leaving General Hospital, Tyler Christopher joined the cast of another popular soap opera, "Days of Our Lives." He took on the role of Stefan DiMera, a character with a dark past and intricate family ties. Christopher's portrayal once again demonstrated his ability to tackle complex and multifaceted roles.
His return to daytime television was met with excitement from fans who were eager to see him in a new and challenging role. Christopher's presence on "Days of Our Lives" breathed new life into the show and contributed to its ongoing success.
Personal Challenges
While Tyler Christopher's career was on an upward trajectory, he faced personal challenges along the way. In 2019, he opened up about his struggles with alcohol addiction, which had a significant impact on his life. Despite these difficulties, Christopher demonstrated immense strength and resilience in seeking treatment and working towards his recovery.
His candidness about his struggles served as an inspiration to many, highlighting the importance of addressing mental health and addiction issues openly. It also sheds light on the pressures faced by actors in the entertainment industry and the need for support and understanding.
The Return to General Hospital
In 2020, there was an exciting development for General Hospital fans. Tyler Christopher announced his return to the show, rekindling the hopes of viewers who had missed his presence as Nikolas Cassadine. His return marked a significant moment in the show's history, as it brought back a beloved character and actor.
Just-In: General Hospital star, Tyler Christopher, has died at the age of 50. His wife and costar confirmed news on IG and shared that he passed away following a cardiac event in his San Diego apartment. pic.twitter.com/NXIqX63Upw

— Te𝕏asLindsay™ (@TexasLindsay_) October 31, 2023
Christopher's return to General Hospital was met with an outpouring of enthusiasm from fans who eagerly awaited the unfolding of new storylines. His charismatic and enigmatic portrayal of Nikolas Cassadine once again graced the small screen, reminding viewers of his enduring influence on the show.
Legacy and Influence
There is no denying Tyler Christopher's influence on General Hospital and the soap opera subgenre in general. His portrayal of Nikolas Cassadine is still regarded as one of the most enduring and cherished in the history of the program. For many years, audiences were captivated by the character's development and the emotional nuance that Christopher brought to the part.
In addition to his acting career, Christopher inspired many people with his candor about his personal challenges and road to recovery. It emphasized how crucial it is to get treatment and deal with addiction and mental health concerns, particularly in the entertainment sector.
Conclusion
Tyler Christopher's transformation from an ambitious young actor to a beloved figure on daytime television is a credit to his brilliance, charm, and fortitude. His performance as Nikolas Cassadine on General Hospital brought him critical praise and a devoted following, leaving a lasting impression on the soap opera genre. His struggles personally and his eventual recovery serve as more examples of his fortitude and eagerness to impart his knowledge to help others.
Tyler Christopher's legacy is safe and his impact on the business is enduring as he makes waves in the daytime television realm. His portrayal of Stefan DiMera on "Days of Our Lives" and his comeback to General Hospital serve as reminders of his special capacity to enthrall audiences and create enduring impressions in the hearts of viewers.
Tyler Christopher, an actor known for his roles on General Hospital and "Days of Our Lives," has died. He was 50. Christopher's representative Chi Muoi Lo told CNN in a statement that the actor died Tuesday morning. "This news was incredibly shocking, and I am devastated by his loss.
The 50-year-old star of Days of Our Lives and General Hospital, Tyler Christopher, passed away. His representative, Chi Muoi Lo, confirmed to Vulture that he passed away on Tuesday morning. "I am heartbroken by his passing, and this news was extremely shocking." Not only was he an exceptionally talented actor, but he was also a fantastic friend.
Christopher married "Desperate Housewives" star Eva Longoria in 2002, but the couple split in 2004. In 2008, he married former ESPN reporter Brienne Pedigo.
From 2002 to 2004, Christopher was wed to Eva Longoria, a former cast member of Desperate Housewives. Benard wrote on the social networking platform, "Tyler was a truly talented individual who lit up the screen in every scene he performed and relished bringing joy to his loyal fans through his acting."
Tyler Christopher's offspring will carry on his heritage. The Daytime Emmy-winning actor, a father of two, passed away on October 31, 2023, in his San Diego home after suffering a heart arrest. He was married to former ESPN reporter Brienne Pedigo, with whom he had a son, Greysun, 14, and a daughter, Boheme, 8.