Gwen Stefani's Hollywood Walk of Fame ceremony was a touching moment filled with emotions and heartfelt speeches. The event was attended by her three sons, her husband Blake Shelton, and her family, all gathered to celebrate the Grammy-winning No Doubt singer and "The Voice" coach as she received her star on the Walk of Fame.
Before Blake Shelton took the stage to praise his wife, several music industry heavyweights paid homage to Gwen Stefani's illustrious career as an artist. In his speech, Shelton expressed his admiration for her unique talent, saying she was "born with" it. He humorously added, "She has risen to the top over and over again with her unique style that has made the world fall in love with her − not as much as me, though."
Gwen Stefani breaks down in tears as her husband Blake Shelton speaks.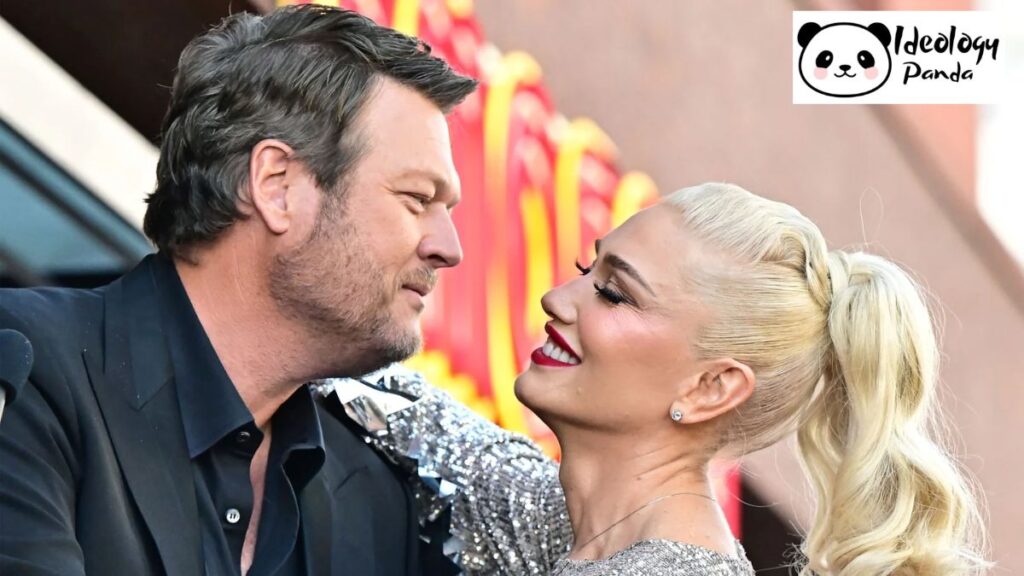 During Shelton's heartfelt words, Gwen Stefani was visibly moved, occasionally wiping away tears. He highlighted that, in his view, she is not only a remarkable artist but also "my all-time favorite songwriter." Shelton recounted their first meeting in 2014 and how it was evident to him that being a mother was Gwen's top priority. Even after almost a decade, he noted that motherhood remained the most important aspect of her life, which he found to be a rarity in the entertainment industry. He humorously quipped that it was "nice to see her honored for her side project, which is being one of the biggest stars in the world."
Apollo, Zuma, and Kingston, the children, support their mother at Walk of Fame Moment .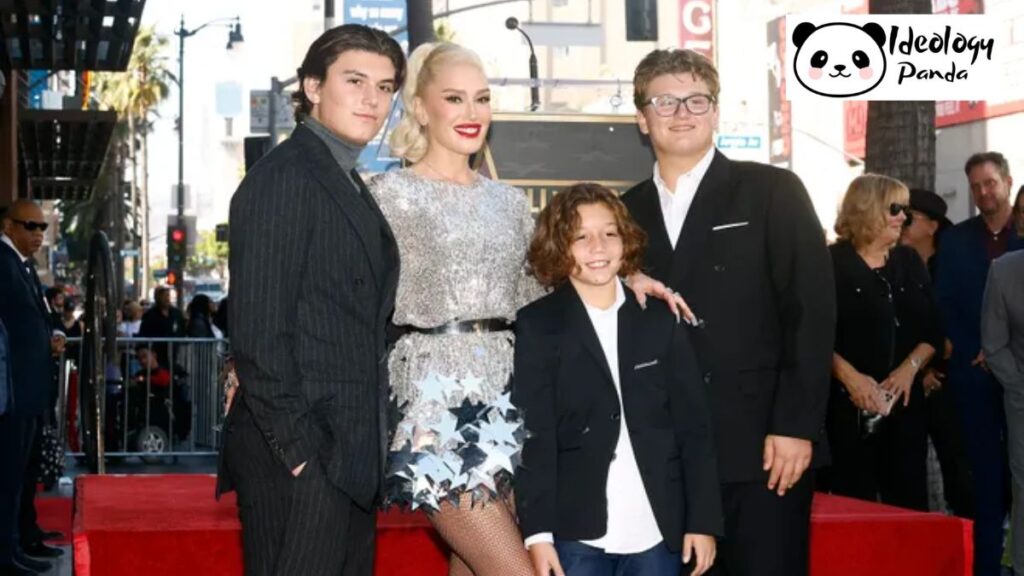 Stefani's three sons, Apollo, Zuma, and Kingston, joined the celebration to show their support. They sweetly posed for photos, including their stepdad Blake Shelton and their grandparents, Patti and Dennis Stefani.
Gwen Stefani, who was married to Gavin Rossdale from 2002 to 2015, tied the knot with Blake Shelton in 2021. Shelton has often expressed his enthusiasm about being a stepfather, once stating, "I can't imagine my life without these kids now," in a 2021 radio interview.
Posing with her star, a musical star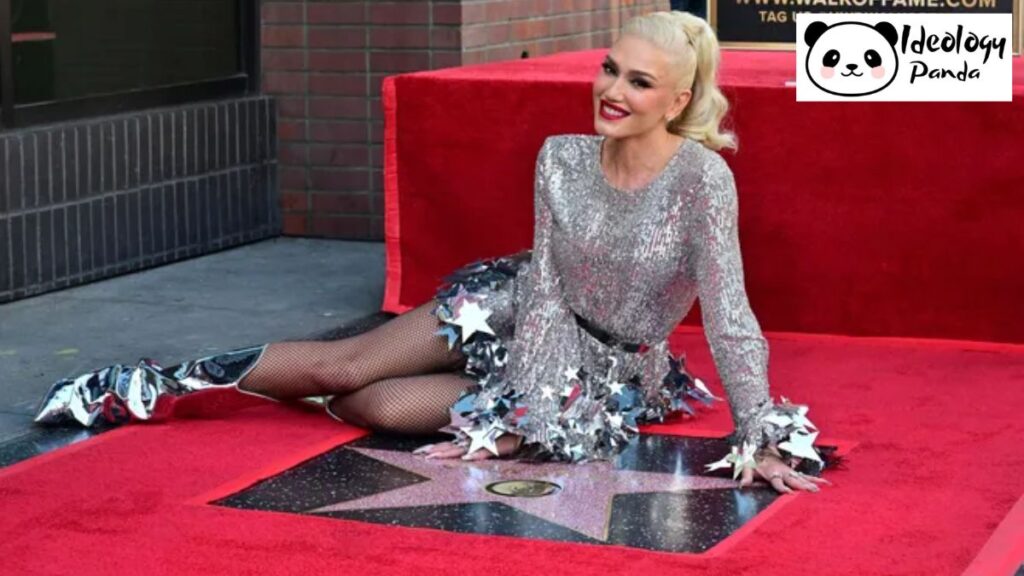 Gwen received the 2,764th star on the Hollywood Walk of Fame and expressed her disbelief in her speech before the star unveiling, saying, "Never in my wildest dreams did I ever think that this girl right here from Orange County would have a star on the Hollywood Walk of Fame. That just doesn't make sense to me."
Parents and siblings of Gwen Stefani celebrate their Hollywood stardom.
Stefani's parents, Dennis and Patti, her sister Jill, and her brothers Todd and Eric were all present to celebrate this special moment. Eric, known to No Doubt fans as a co-founder of the band and former keyboardist, later pursued a career in animation.
'The Voice' co-coach Reba McEntire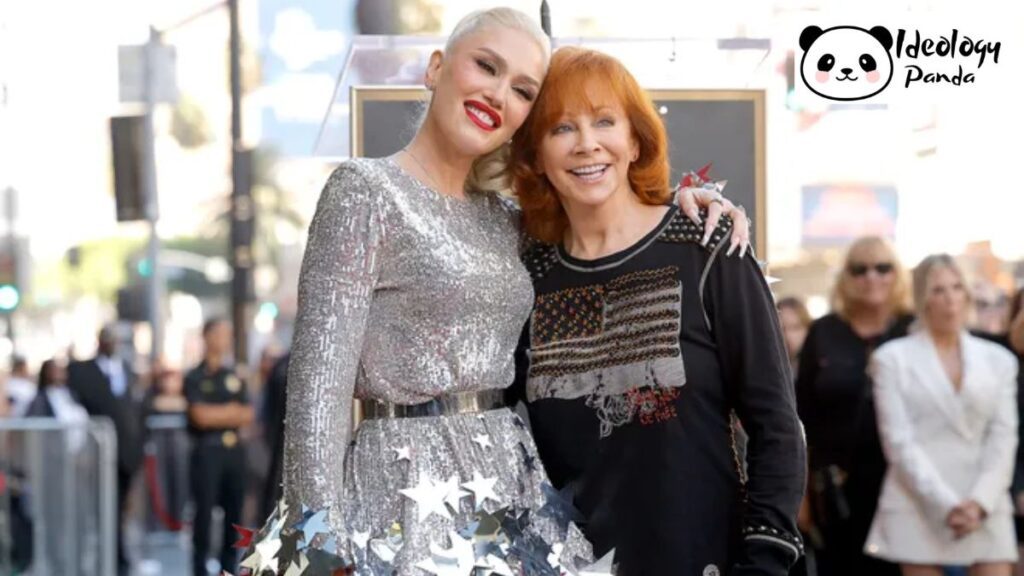 Fellow "The Voice" coach Reba McEntire, a longtime friend of fellow Oklahoman Blake Shelton, also joined the celebration to mark this significant occasion with Gwen Stefani.