Introduction
In the high-octane realm of mixed martial arts (MMA), one name has ignited the passion of fans and experts like wildfire – Khamzat Chimaev. Hailing from Sweden, this young and exceptionally gifted fighter has stormed the UFC scene, leaving an indelible mark with his commanding performances and indomitable spirit. In this article, we will delve into Khamzat remarkable journey, ponder his future in the UFC, eagerly await Khamzat Chimaev Next Fight, and draw parallels with the legendary Khabib Nurmagomedov.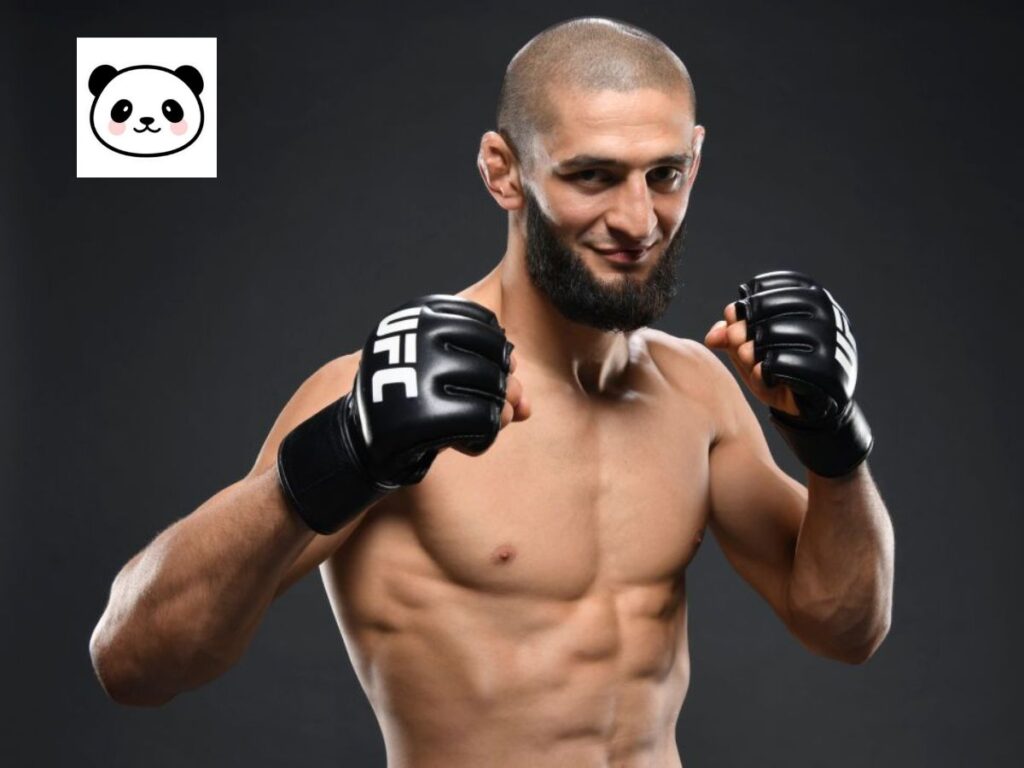 The Remarkable Rise of Khamzat Chimaev
Khamzat Chimaev a Dagestani-Swedish fighter burst onto the UFC scene in 2020, and since then, he's been making headlines for all the right reasons. Born on May 1, 1994, Chimaev embarked on his MMA journey with a solid foundation in wrestling a fact that becomes apparent through his impeccable takedown defense and remarkable ground control. Additionally, he has dedicated extensive hours to honing his skills in boxing and striking, culminating in a well-rounded fighter ready to take on any challenge.
Khamzat Chimaev UFC, debut took place on July 15, 2020, and it was a spectacular one. He faced John Phillips and showcased his dominance with a second-round submission victory. This fight was the first glimpse of the fighter who would soon capture the attention of the MMA world.
In his next fight, Khamzat Chimaev took on Rhys McKee, and once again, he proved his superiority in the Octagon, winning by TKO in the first round. He was on a tear, and fans and experts started to take notice of this rising star.
The Khamzat Chimaev Phenomenon
Khamzat Chimaev's success didn't stop with those two impressive wins. What really set him apart was his incredible work rate. He fought again just ten days after his win over McKee, this time taking on Gerald Meerschaert. The fight lasted a mere 17 seconds, with Chimaev knocking out Meerschaert in the first round. It was a record for the fastest consecutive wins in the UFC.
The MMA community was abuzz with anticipation for this emerging fighter. Khamzat Chimaev's relentless fighting style, accompanied by his humility and deep respect for opponents, swiftly endeared him to fans. Notably, he started drawing comparisons to Khabib Nurmagomedov, the formidable Dagestani fighter celebrated for his peerless grappling skills and unbeaten record in the UFC.
The Khamzat Chimaev Next Fight As Khamzat Chimaev continued his remarkable winning streak, fans and experts eagerly awaited news of his next fight. Speculation was rife about who he would face, and whether he could maintain his undefeated record. Chimaev's ability to transition between weight classes only added to the intrigue.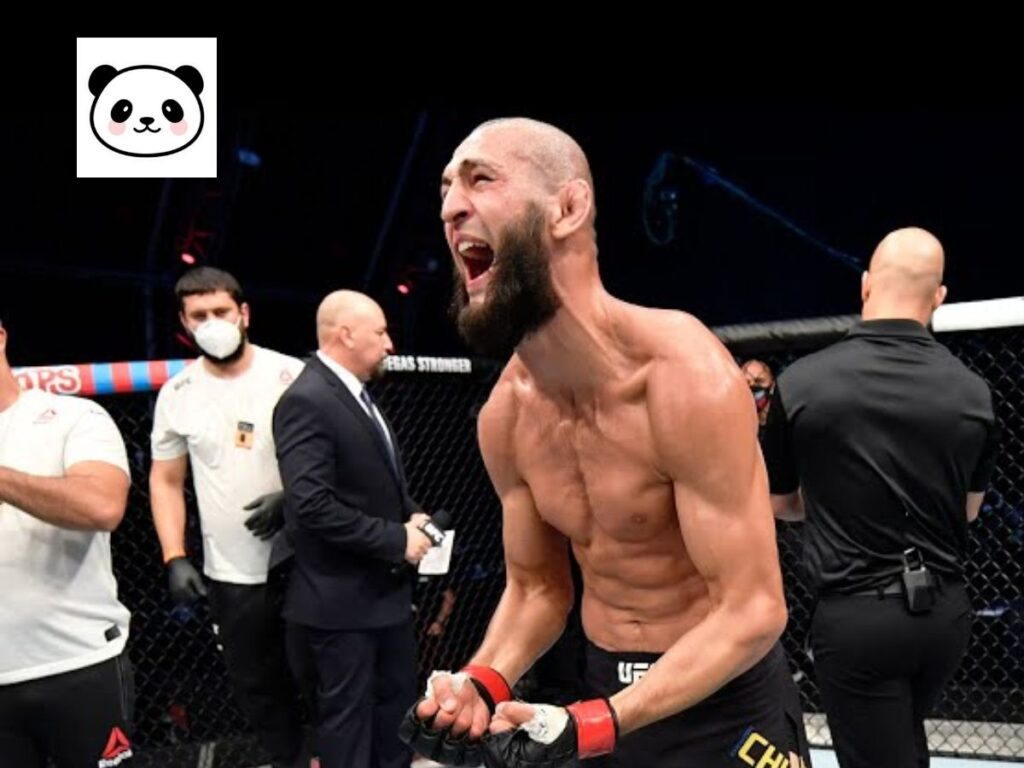 One of the most anticipated aspects of Chimaev's journey was his next opponent. The UFC matchmakers had a difficult task in front of them, finding a fighter who could challenge Khamzat's growing dominance. Ultimately, his next fight was scheduled against Leon Edwards, a highly-ranked welterweight contender. This was a significant step up in competition for Chimaev, and it promised to be an exciting showdown.
The fight between Khamzat Chimaev and Leon Edwards was scheduled for December 19, 2020. However, the MMA world was left disappointed when the fight was postponed due to Edwards contracting COVID-19. It was a temporary setback in Khamzat Chimaev's journey, but it only served to increase the anticipation for the fight.
The fight was eventually rebooked for March 13, 2021, and the MMA world once more brimmed with anticipation. This bout wasn't just about testing Chimaev's skills against a top-tier opponent; it was a litmus test to see if he could indeed meet the lofty expectations set for him.
The March 13 showdown turned out to be an epic battle. Chimaev and Edwards fought valiantly, but the fight ended in a unanimous decision win for Edwards. While Chimaev suffered his first loss in the UFC, the fight was highly competitive and showcased his resilience. It was clear that Khamzat Chimaev was not just a flash in the pan; he was a fighter with tremendous potential.
Khamzat Chimaev's Remarkable Comeback
After his loss to Leon Edwards, Khamzat Chimaev faced a difficult period in his career. Health issues, stemming from complications related to his previous bout, kept him out of action for an extended period. Many wondered if Chimaev would ever return to the Octagon.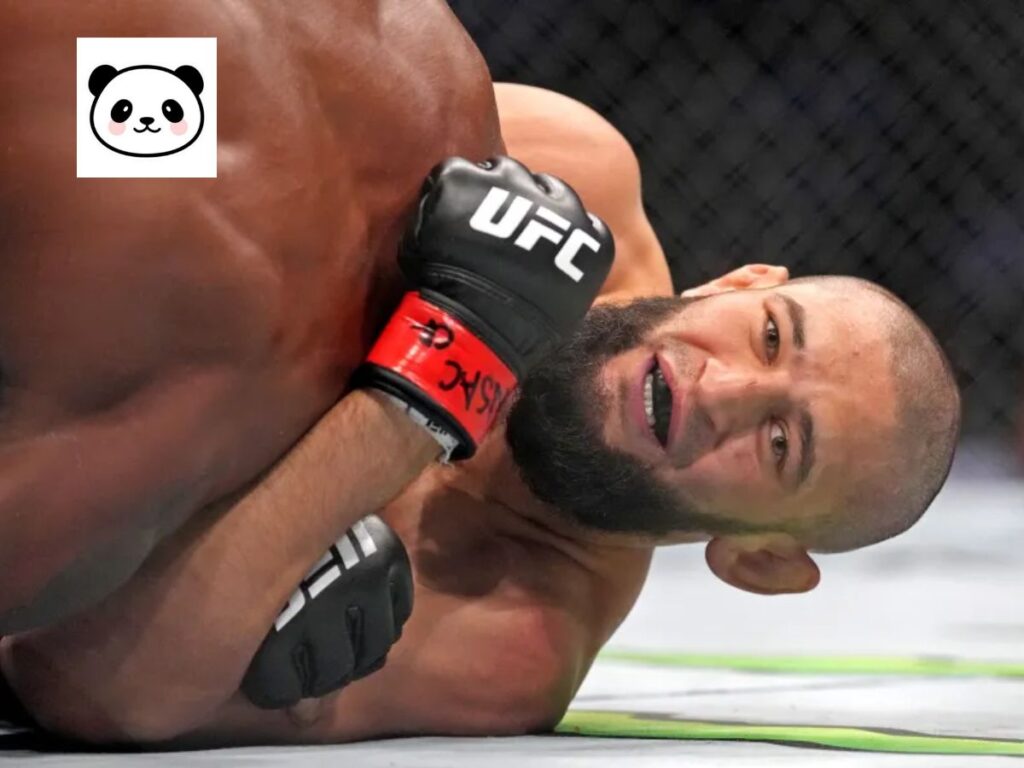 However, Chimaev's tenacity and determination shone through. He made a remarkable recovery and announced his return to the UFC. The fans were thrilled, and the speculation about his next fight began anew. With his previous success, Chimaev's next opponent was sure to face a daunting challenge.
Khamzat Chimaev and the Khabib Nurmagomedov Comparison
A recurring topic in discussions about Khamzat Chimaev is the inevitable comparison to Khabib Nurmagomedov, the retired UFC lightweight champion who held a pristine 29-0 record. These parallels are underpinned by the shared Dagestani heritage and a background steeped in wrestling for both fighters. These similarities have naturally led to comparisons between the two fighters.
While Chimaev has a long way to go before he can achieve the legendary status of Khabib, the parallels are certainly intriguing. Khabib's dominance in the lightweight division set a standard that may be hard for anyone to replicate. Still, Chimaev's remarkable rise and undeniable talent have people wondering if he can follow in the footsteps of his fellow Dagestani fighter.
The Future of Khamzat Chimaev in the UFC
Khamzat Chimaev Journey in the UFC is still unfolding, and his future is full of exciting possibilities. Although the loss to Leon Edwards momentarily decelerated his meteoric ascent, it undeniably hasn't dulled the spotlight on Khamzat Next Fight. He retains his status as a highly marketable and intriguing fighter, and the UFC has grand aspirations for his future.
A critical aspect of Khamzat Chimaev's future under scrutiny is his choice of weight class. Chimaev has convincingly demonstrated his capacity to seamlessly switch between the welterweight and middleweight divisions, offering a plethora of opportunities to contend for titles and face off against the elite in both weight categories.
Within the welterweight division, Chimaev's formidable combination of striking and wrestling skills positions him as a strong contender. With a few more victories added to his record a title shot in the near future is a distinct possibility. Alternatively in the middleweight division, his imposing size and strength could make him a captivating challenger for the title if he opts to make the move up.
The UFC is renowned for its ability to nurture and propel rising stars, and Khamzat Chimaev's potential is too immense to overlook. With the right mentorship and unwavering dedication, he stands poised to emerge as one of the sport's most prominent figures. Attaining a future championship belt is well within his grasp, and the entire MMA community eagerly anticipates the exciting trajectory of this gifted fighter.