In a heartfelt Instagram post, veteran wide receiver Marvin Jones Jr. recently made a significant announcement, revealing his decision to step away from the Detroit Lions. This move was prompted by the need to tend to personal family matters, a poignant choice that deeply reflects his commitment both on and off the field. Marvin Jones Jr.'s family undoubtedly holds a special place in his heart, and his decision to prioritize them underscores the values of family and dedication that define his career both in the NFL and in life.
The Announcement – Marvin Jones Jr.
On Instagram, Marvin Jones Jr. shared the news of his departure from the Detroit Lions. In a heartfelt message, he expressed his love and respect for various entities, including the Ford Family, the city of Detroit, his teammates, and coaches. The decision, while undoubtedly challenging, stemmed from the necessity to address pressing family matters that required his immediate attention.
Personal Family Matters

Marvin Jones Jr.'s absence from the team was unrelated to injuries. Notably, he didn't accompany the Lions on their journey to face the Baltimore Ravens, underscoring the importance of the personal family matters that demanded his presence. This decision reflects a personal and emotional choice, highlighting his dedication to his family. In this difficult time, Marvin Jones Jr.'s family remains his top priority, and his actions speak volumes about the values he upholds both on and off the football field.
Coach Dan Campbell's response to Jones' absence was indicative of the sensitivity surrounding the issue. He described it as a personal matter, shedding little light on the potential duration of the absence, thereby respecting Jones' privacy during this challenging time.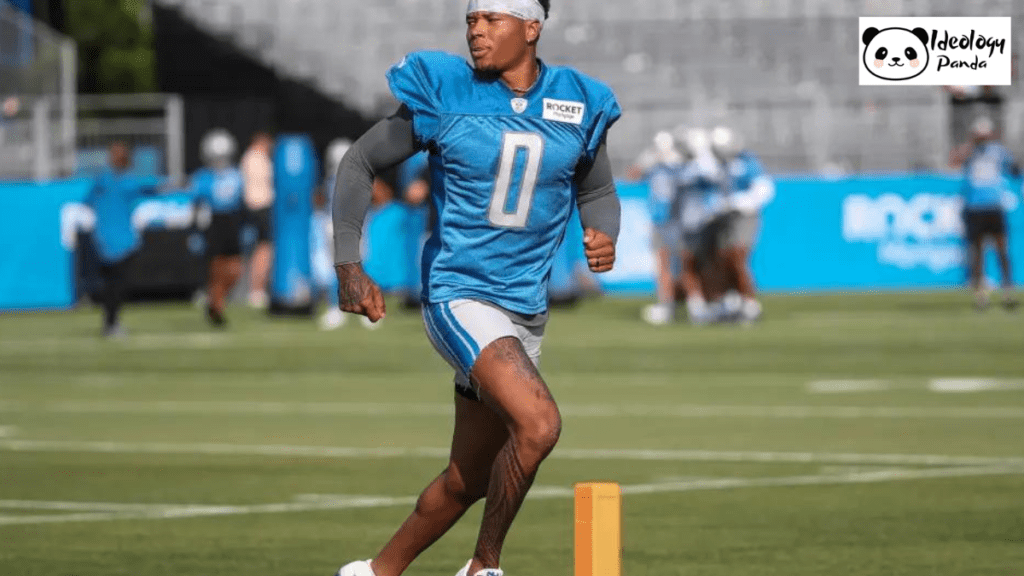 A Season of Return
This season marked a poignant return to Detroit for Marvin Jones Jr., rejoining the Lions after spending two seasons with the Jacksonville Jaguars. His previous tenure with the Lions, spanning from 2016 to 2020, had been characterized by consistently impressive performances, culminating in a truly remarkable season in 2017. During that standout year, Jones showcased his exceptional skills, recording 61 receptions for an impressive 1,101 yards while leading the NFL with an extraordinary average of 18.0 yards per catch. His return to Detroit was met with anticipation, as fans and teammates alike looked forward to witnessing the revival of his on-field magic and the enduring commitment he holds for the city and the team.
Over the course of his illustrious 12-season career, Jones has amassed 547 receptions for 7,421 yards and 58 touchdowns. His NFL journey began with the Cincinnati Bengals, who drafted him in the fifth round of the 2012 draft. It was during his time with the Lions in 2017 that he achieved his sole 1,000-yard season, catching 61 passes for 1,101 yards and leading the NFL with an average of 18.0 yards per catch. Throughout his remarkable career, the support and love of Marvin Jones Jr.'s family have played an essential role in his success, providing a strong foundation that allowed him to excel both on and off the field.
Conclusion

Marvin Jones Jr.'s decision to leave the Detroit Lions in order to prioritize his personal family matters is a testament to his values and his commitment to those he loves. His legacy in the NFL is marked by impressive statistics and memorable seasons, particularly his standout performance in 2017 with the Lions. As he embarks on this new chapter in his life, his teammates and fans, along with Marvin Jones Jr.'s family, will undoubtedly support him every step of the way. This transition underscores the importance of family in the life of a dedicated athlete and the profound impact it has on both personal and professional choices.
For more information – Marvin Jones