Marvin Jones Jr. born on December 3, 1990, in Etiwanda, California, is a name synonymous with skill, dedication, and excellence in the world of professional football. Standing at 6 feet 2 inches (1.87 meters) and weighing 199 pounds (90 kilograms), Jones has forged an impressive career that has spanned over a decade, earning him recognition and admiration from fans and peers alike.
The Early Years and College Football
Marvin Jones Jr.'s football journey began to take shape during his college years at the University of California. This is where he honed his skills and showcased his potential as a wide receiver. The foundation of his remarkable career was laid as he consistently displayed the athleticism and agility that would later define him as a professional athlete.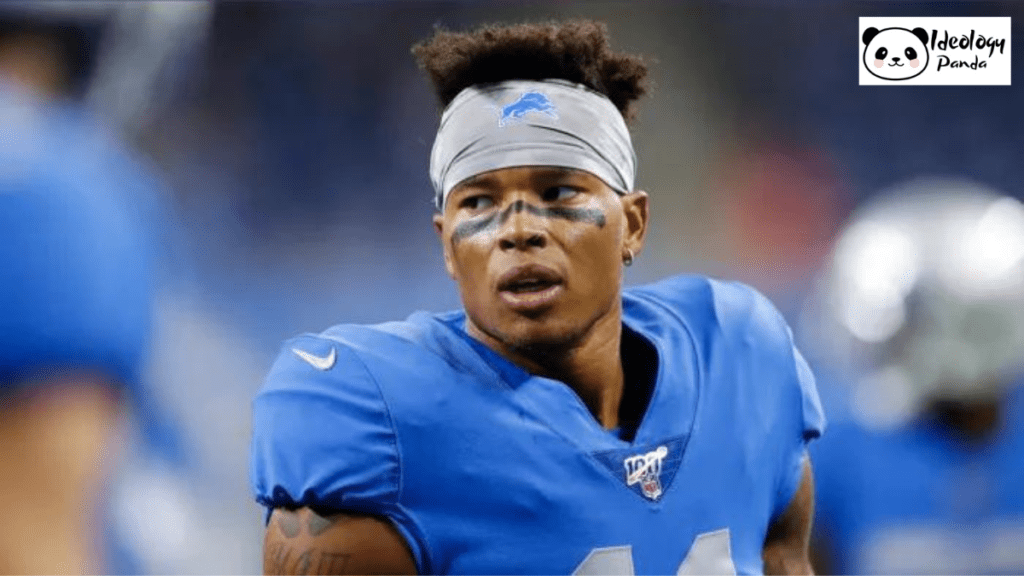 The NFL Draft and Cincinnati Bengals
In the 2012 NFL Draft, Marvin Jones Jr. received the life-changing call he had been working so hard for. The Cincinnati Bengals selected him in the fifth round as the 166th overall pick. This marked the beginning of his professional football career. Joining an NFL team is a dream come true for many athletes, and Jones was determined to make the most of this opportunity.
The Detroit Lions
In 2016, Marvin Jones Jr. embarked on a new chapter as he joined the Detroit Lions. This move allowed him to further showcase his skills and make a name for himself in the NFL. His time with the Lions was marked by remarkable performances, and one season, in particular, stands out.
A Standout Season: 2017
The 2017 NFL season proved to be a defining one for Marvin Jones Jr. During this year, he achieved his first and only 1,000-yard season. He caught an impressive 61 passes, accumulating a total of 1,101 receiving yards. What made this season even more extraordinary was his league-leading average of 18.0 yards per catch. Jones' ability to make game-changing plays and provide the Lions with a deep threat was a testament to his exceptional talent and dedication to his craft.
The Jacksonville Jaguars Interlude
After his successful stint with the Lions, Marvin Jones Jr. spent two seasons with the Jacksonville Jaguars. While he was away from Detroit, he continued to demonstrate his prowess on the football field. His journey in Jacksonville was marked by his consistent performance and his ability to contribute significantly to his team.
Return to Detroit
In a heartwarming turn of events, Marvin Jones Jr. made a return to the Detroit Lions. His homecoming was met with excitement and anticipation, as fans and teammates alike looked forward to the revival of his on-field magic. His journey had come full circle as he once again donned the Lions' jersey.
Marvin Jones Jr.: More Than Just Football
Marvin Jones Jr.'s journey in the NFL is not solely defined by his on-field accomplishments. Beyond the statistics and the touchdowns, he is a family man who values his loved ones deeply. His decision to step away from the Detroit Lions in order to prioritize his personal family matters reflects the importance of family in his life.
In his 12-season career, Jones has accumulated 547 receptions for 7,421 yards and 58 touchdowns. These numbers are a testament to his skill, determination, and the impact he has had on the teams he has played for. His legacy in the NFL is marked by his remarkable journey from a college athlete to a professional football star.
As Marvin Jones Jr. continues his football journey, his story serves as an inspiration to aspiring athletes and a reminder of the values that truly matter in life: skill, dedication, and the love of family.