introduction – Richard Roundtree
In the annals of Hollywood history, few names stand as tall as that of Richard Roundtree. The iconic actor, who portrayed the legendary detective John Shaft in the groundbreaking 1971 film by Gordon Parks, passed away on Tuesday after a brief battle with pancreatic cancer. He was 81 years old. Richard Roundtree's death marks the end of an era, but his legacy as a pioneer for African-American leading men in film and his unforgettable contributions to cinema continue to resonate, ensuring that his name and influence will live on for generations to come.
A Pioneering Career
From the very beginning of his career, Richard Roundtree was destined for greatness. Before stepping into the world of acting, he started as a model. However, his life would change forever when he secured the role of "Shaft" at the age of 28, marking his feature film debut. "Shaft," produced by MGM, was a breakthrough hit that not only set the tone for a prolific era of Blaxploitation filmmaking but also played a pivotal role in rescuing the studio from the brink of bankruptcy. This film demonstrated the tremendous appeal of Black talent and the underserved moviegoing audience it could reach, marking a turning point in Hollywood.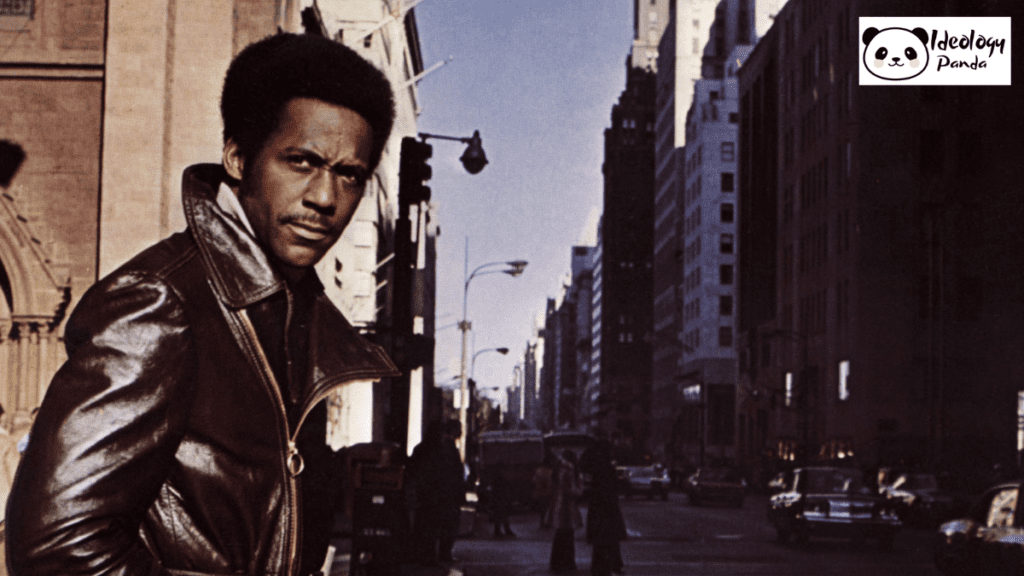 The Return of "Shaft"
Richard Roundtree legacy in the role of John Shaft endured as he returned to the character in John Singleton's 2000 revival of the franchise, now starring alongside Samuel L. Jackson. While Jackson portrayed a detective named John Shaft, he was written as the nephew of Roundtree's original private eye. This unique connection between the two actors continued into 2019, when they both reprised their roles in Tim Story's comedic take on the series, providing fans with a delightful blend of nostalgia and fresh perspective.
A Journey Beyond "Shaft"
Born on July 9, 1942, in Rochester, New York, Roundtree's path to stardom was not a traditional one. He briefly attended Southern Illinois University before opting to pursue a modeling career. In the late '60s, he joined the Negro Ensemble Company and began his acting journey in New York stage productions. Over the next 50 years, he would make an indelible mark on the world of cinema.
Roundtree's versatile career included memorable roles in films such as "Se7en," "Brick," and "Speed Racer." His presence added a unique layer to each of these diverse cinematic worlds, showcasing his acting prowess and adaptability.
He also took on a supporting role in "Moving On," a comedy featuring Lily Tomlin and Jane Fonda. The film, which premiered at the Toronto Film Festival and later hit theaters, underscored Roundtree's ability to seamlessly transition between different genres and continue to captivate audiences.
A Life Remembered
Richard Roundtree's personal life was as compelling as his professional one. He was married twice, first to Mary Jane Grant from 1963 to 1973, and then to Karen M. Cierna from 1980 to 1998. Despite his passing, his legacy endures through his four daughters, Nicole, Tayler, Morgan, and Kelli Roundtree, and his son, James. Richard Roundtree's death is a moment of reflection, but his influence lives on not only through his remarkable body of work but also through the family he cherished, underscoring the importance of both his personal and professional contributions to the world.
Conclusion
Richard Roundtree, a true pioneer in the world of cinema, will always be remembered for his groundbreaking role as John Shaft and his enduring impact on African-American representation in film. His career spanned genres and generations, leaving an indelible mark on the silver screen. As we bid farewell to this iconic figure, we celebrate the rich tapestry of his life, both on and off the screen, and the lasting legacy he leaves behind.