Lunas hold off Warriors
Watson, Tihada come through as Lahainaluna extends MIL streak to 42 with 19-13 win
Lahainaluna High School coaches, players, and fans celebrate their team's goal line stand in the final seconds to preserve a 19-13 win over Kamehameha Maui on Saturday night at War Memorial Stadium. The Maui News / MATTHEW THAYER photos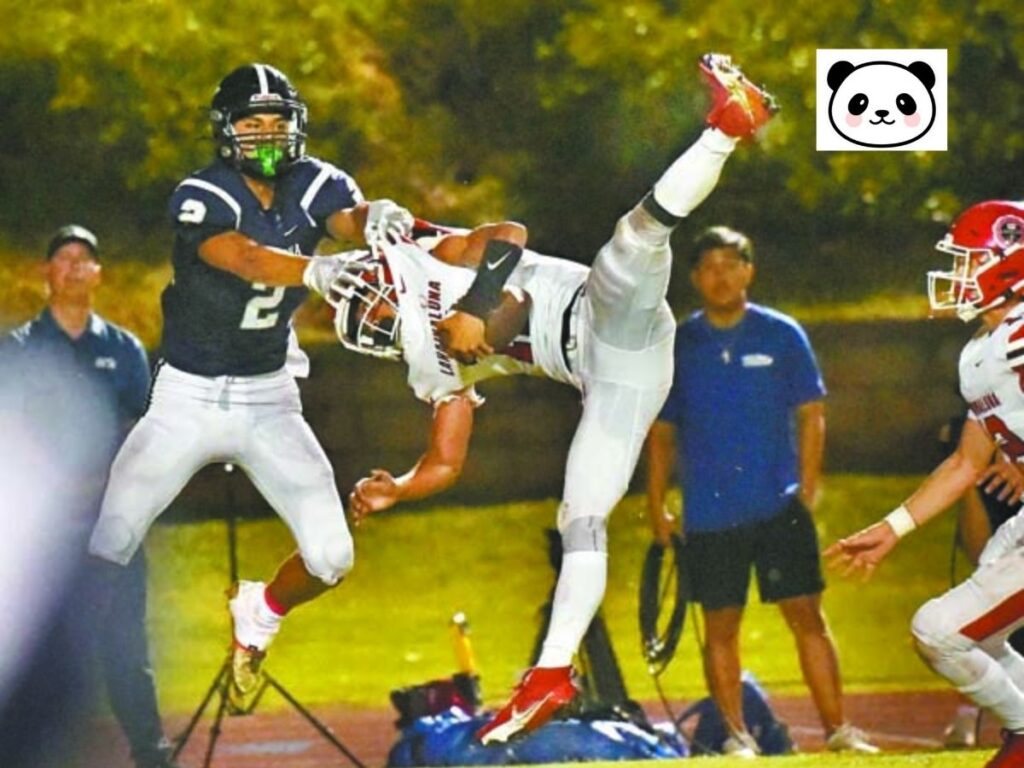 In a hard-fought 19-13 victory over Kamehameha Maui, Kuola Watson, the son and grandson of Luna coaches, and Kaulana Tihada, the coach's son and younger brother of two Luna state winners, both came up with critical takeaways.
Since the final game of 2016, Lahainaluna has won 42 consecutive Maui Interscholastic League games to improve to 3-0 overall in this difficult, wildfire-delayed season. In addition to dropping to 5-1 overall, Kamehameha Maui handed the Lunas one of their closest calls throughout the winning streak.
"It was by far the most difficult game (of the streak), and once more, it's a tribute to Kamehameha, their coaching staff, and those kids because they gave it all they had," said Dean Rickard, the co-head coach of
The third sold-out game played by the Lunas at War Memorial Stadium this season doesn't count toward the division rankings that will determine their qualification for the state tournament, but the game was fiercely contested the entire time.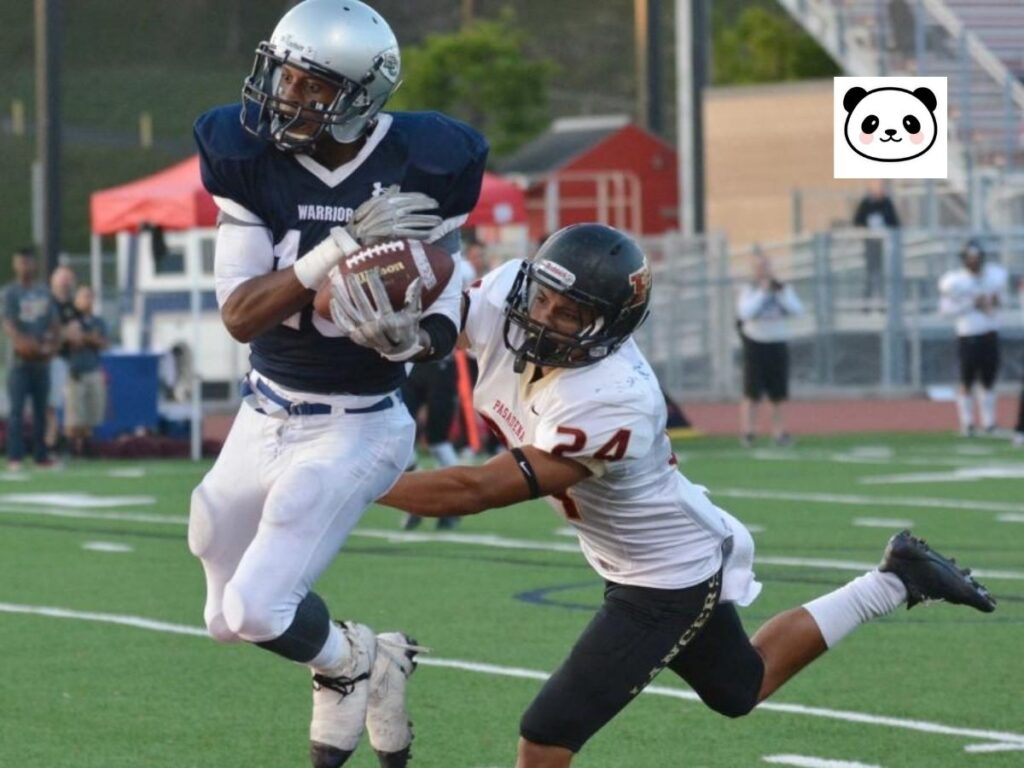 It wasn't decided until Tihada recovered a fumbled snap at the Lahainaluna 4-yard line with nine seconds left to play.
In this statewide televised matchup, Tihada was named "Impact Player of the Game" by OC16. "After not making that first down on offense, I had to really dig deep and not focus on my mistakes, but what I can do now," Tihada stated. So, I guess that fumble was just a chance, and I give God the glory for putting me there. I had no idea that a mistake would occur.
After carrying the ball three times in a row out of a wildcat formation on the previous possession, Tihada was stopped short of a first down. With 2:37 left, the Warriors took over on the Lunas' 15-yard line after punter Noa Gordon fumbled the punt snap and was surrounded.
With 4:23 left in the game, Watson's interception in the end zone after the Warriors had advanced 40 yards in nine plays and were facing a third-and-6 at the Lunas' 21-yard line, set up the Lahainaluna offense's four-and-out possession.
Prior to Watson's interception, the Warriors had used their last two timeouts consecutively, which appeared to have cost them on their last drive, which came up short of the goal line.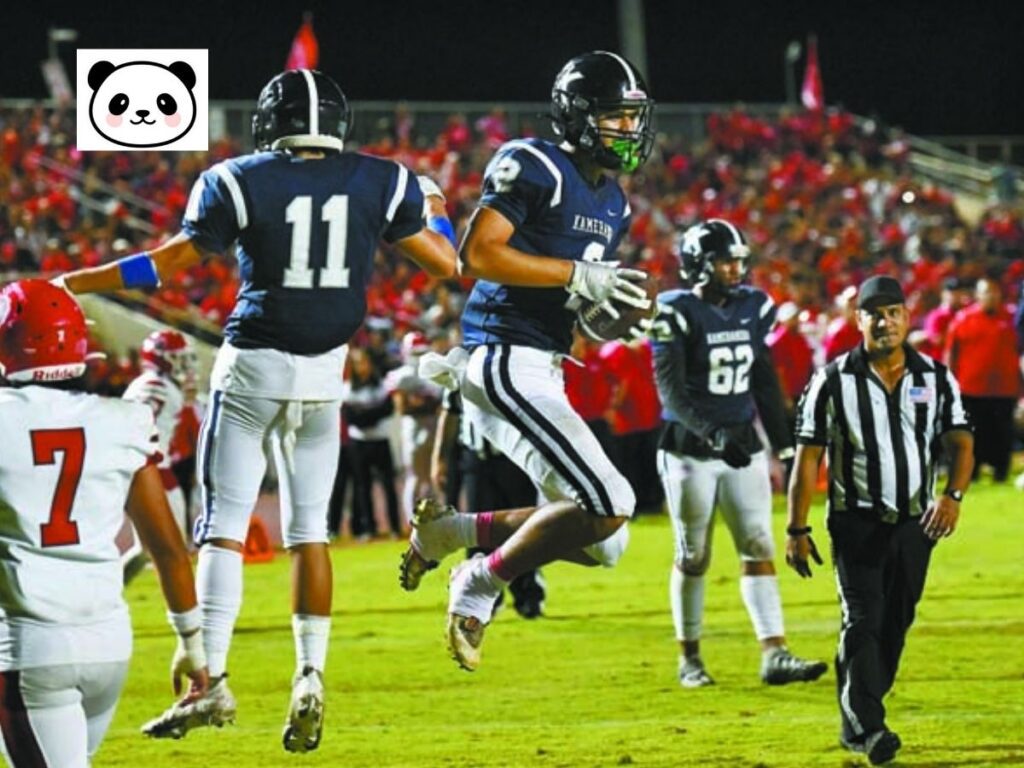 That's how games should be, according to Kamehameha Maui coach Ulima Afoa. They did a fantastic job making adjustments in the second half, which is how they caught up. You had two talented teams going after each other. However, we simultaneously made a change to sort of slow them down, and despite this, they managed to score a few points.
With 7:45 remaining in the second quarter, Kaikea Hueu's 9-yard run gave the Warriors a 7-0 lead. In the first half, they also failed on two field goal tries.
Afoa stated, "I'm proud of our pupils and the effort they put in. "We still have some issues to resolve, but we also missed a few chances. So, try to prevent too many opportunities from being lost.
Tihada took over at quarterback in the second half, rushing the ball out of the wildcat formation after rushing it four times for 12 yards in the first half.
He carried the ball on 23 occasions for a total of 215 yards and all three of his team's scores during the second half, when the Lunas were not in punt formation.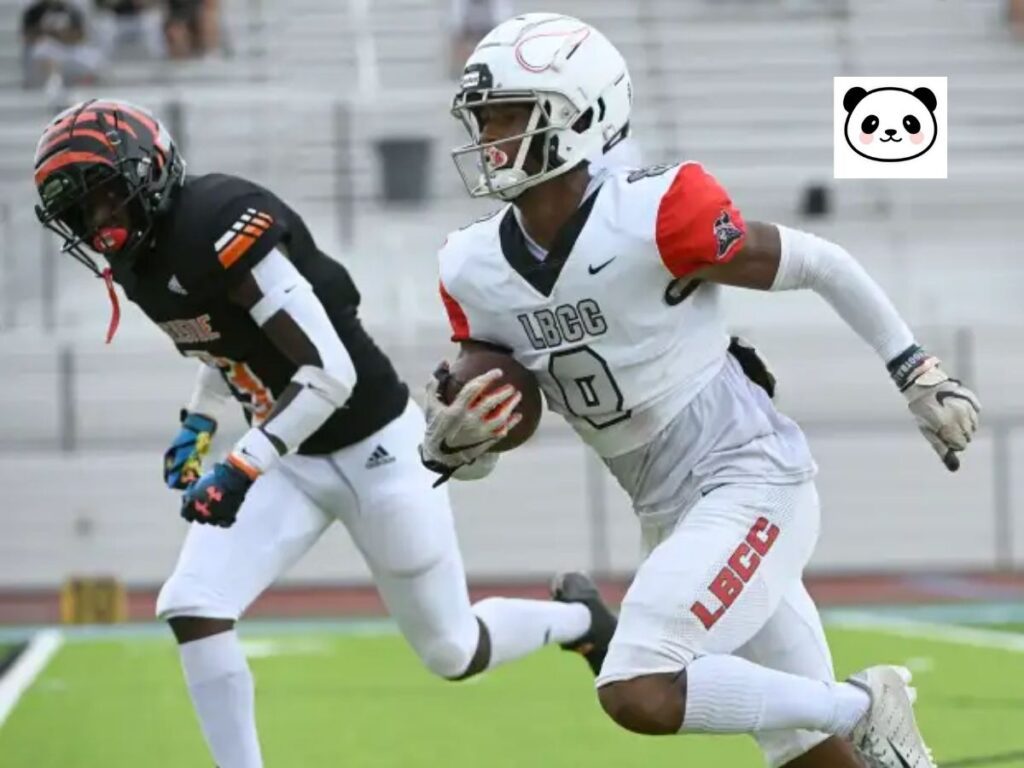 His biggest play, however, was his game-clinching fumble recovery.
"I just saw the ball on the ground and I grabbed it," said Tihada. Wonderfully, it felt. I had a hard time putting into words how wonderful it felt.
Tihada's first touchdown, a 51-yard run on the first play from scrimmage of the second half, tied the score at 7-7 with 11:07 left in the third quarter. The 53-yard drive was started by Watson's 39-yard kickoff return.
Makana Kamaka-Brayce connected on a 9-yard touchdown pass to Frank Abreu with 6:35 remaining in the third quarter to extend the Warriors' lead to 13-7. An eight-play, 56-yard drive that took 4:33 to complete was ended by this play.
The Lunas only required four runs by Tihada, including one for 39 yards, to tie the game at 13 all. Tihada scored from 4 yards out with 5:00 left in the third quarter. That small field was created by Watson's 40-yard kickoff return.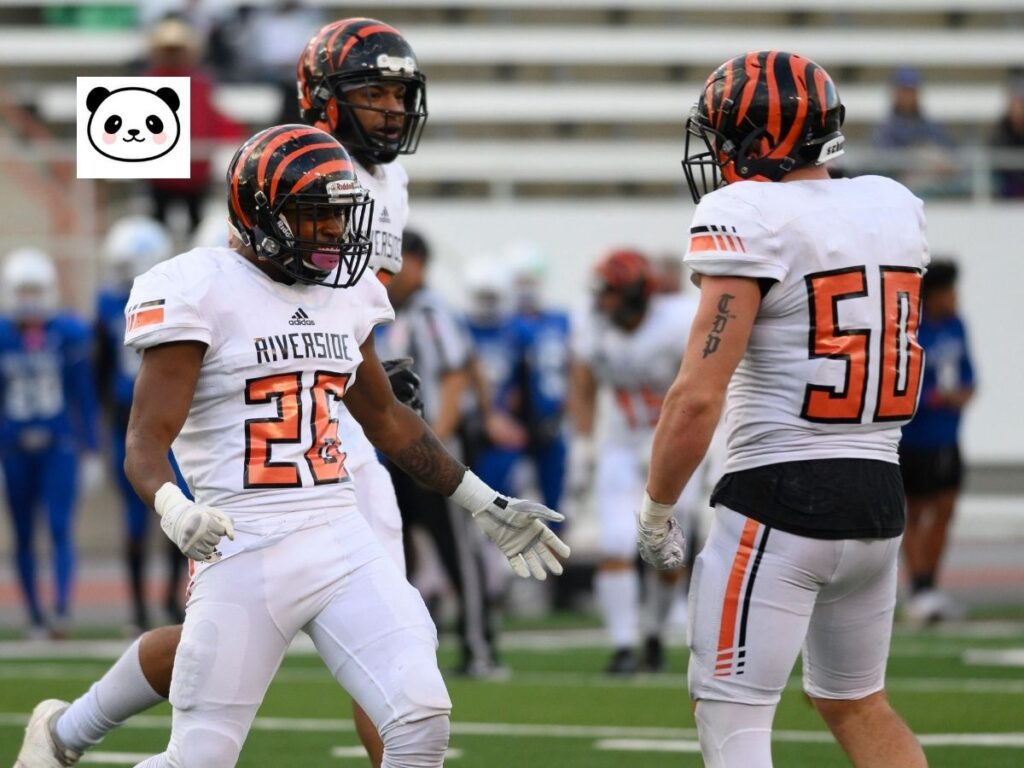 With 9:35 left in the game, Tihada's 30-yard run gave the Lunas their first lead of the game. Tihada's run came to an end a six-play, 67-yard drive.
Following the takeaways by Watson and Tihada, two seniors who grew up next to each other in the Hawaiian Homes neighborhood next to the Lahaina Civic Center, the Lunas held on as the Warriors made their two late deep drives, but they were unsuccessful.
"Kamehameha brought it, a well-coached team, disciplined, and they took us," they said. "We knew exactly what we were facing." Without a doubt, they defeated us in the first half," stated Rickard. We were completely ineffective offensively. Once more, our defense came through.
"Our defense has always been there for us, and they came through when we most needed them. And, as you may know, our defense is what makes Lahainaluna football what it is.
Prior to the change in game plans, the Lunas had only 27 yards on 20 offensive plays in the first half. Rickard grinned when questioned regarding Tihada.
"We decided, 'Hey, let's just take it straight to
them," stated Rickard. And that is what you witnessed. "Let's just play traditional football and go after them," someone said. The choice was made, and the (offensive) line supported it by responding, "Yes, coach, let's go." In the second half, that was the strategy, and we are just happy that it was successful.
Since the Warriors' 11-7 victory against the Lunas on August 22, 2015, Kamehameha Maui has now lost 14 straight games to Lahainaluna; the Warriors are now 1-36 all-time against the Lunas.
Seven football players joined the Kamehameha Maui choir to sing a special song to the Lunas' fans in the stands prior to kickoff.
Robert Collias is at rcollias@mauinews.com.
Lahainaluna 0 0 13 6–19
KS Maui 0 7 6 0–13
Second Quarter
KSM–Kaikea Hueu 9 run (Kamalei Cua kick), 7:45.
Third Quarter
LL–Kaulana Tihada 51 run (Joseph Arcangel kick), 11:07.
KSM–Frank Abreu 9 pass from Makana Kamaka-Brayce (kick blocked), 6:35.
LL–Tihada 4 run (run failed), 5:00.
Fourth Quarter
LL–Tihada 30 run (run failed), 9:35.
LL KSM
First downs 8 16
Rushes-yards 32-218 36-99
Passing yards 21 119
Total offense 239 218
Return yards 79 46
Comp-Att-Int 5-9-0 12-25-2
Fumbles-lost 2-1 2-1
Penalties-yards 8-50 4-27
Punts-avg 4-27.2 2-33.0
INDIVIDUAL STATISTICS
RUSHING–Lahainaluna, Tihada 23-215, T.J. Borges 2-5, James Lukela-Kobatake 2-4, Avery Baybayan 2-2, team 2-0, Noa Gordon 1-(minus 8); Kamehameha Maui, Hueu 19-68, Niuhi Howard 10-36, Kamaka-Brayce 5-9, team 2-(minus 14).
PASSING–Lahainaluna, Lyrik Kahala 5-9-0–21; Kamehameha Maui, Kamaka-Brayce 12-25-2–119.
RECEIVING–Lahainaluna, Ikaika Cabrera 2-16, Michael Rayray 1-8, Baybayan 1-2, Tihada 1-(minus 5); Kamehameha Maui, Dylan Schnitzer 7-91, Frank Abreu 4-25, Kapohai Abreu 1-3.
MISSED FIELD GOALS–Kamehameha Maui, Kamalei Cua 40 (WL), Cua 33 (WL).
Junior varsity–Kamehameha Maui 9, Lahainaluna 7.
Friday's Result
MAUI HIGH 52, BALDWIN 15
Baldwin 0 0 15 0–15
Maui High 14 8 16 14–52
First Quarter
MH–Piercen Evans 4 run (kick failed), 7:16.
MH–Evans 30 run (Braden Albrecht pass from Evans), 0:32.
Second Quarter
MH–Evans 3 run (Ofa Falekaono run), 0:30.
Third Quarter
B–Tylan Pontanilla-Balag 75 kickoff return (Elijah Valdez kick), 11:46.
MH–Jarel Fualaau 4 run (Falekaono run), 4:00.
B–Cooper Watkins 69 pass from Kalaheo Kanae Oliveira (J.J. Panglao pass from Oliveira), 2:54.
MH–Charlie Peterson 7 pass from Nathaniel Russell (Evans run), 0:40.
Fourth Quarter
MH–Evans 3 run (Falekaono run), 3:56.
MH–Sione Ngalu 5 run (no kick attempted), 0:00.
B MH
First downs 6 25
Rushes-yards 13-18 58-393
Passing yards 144 137
Total offense 162 530
Return yards 137 61
Comp-Att-Int 8-19-2 10-18-1
Fumbles-lost 1-1 0-0
Penalties-yards 5-43 18-145
Punts-avg 1-48.0 1-27.0
INDIVIDUAL STATISTICS
RUSHING–Baldwin, Brock Toma 8-16, Zion Lentz 4-6, Oliveira 1-(minus 4); Maui High, Evans 27-184, Falekaono 8-78, Landon Vea-Butihi 7-43, Juan Casilla Lopez 3-26, Ngalu 2-14, Aizley Lakalaka 3-11, Sky Abilay 1-11, Kamahao Au 2-7, Fualaau 2-7, Nash Vida Ah Loo 2-7, Russell 1-5.
PASSING–Baldwin, Kanae Oliveira 8-19-2–144; Maui High, Vida Ah Loo 7-9-0–118, Russell 3-8-0–19, Evans 0-1-1–0.
RECEIVING–Baldwin, Cooper Watkins 7-116, Panglao 1-28; Maui High, Peterson 6-92, Braden Albrecht 2-30, Jonah Cariaga 2-15.
MISSED FIELD GOALS–None.
Junior varsity–Maui High 14, Baldwin 7
MIL STANDINGS
Note: Only in-division games will count toward state tournament qualification; overall record in parenthesis
DIVISION I
W L Pct PF PA
Lahainaluna (3-0) 2 0 1.000 79. 6
Maui High (2-5) 2 1. .667 85 69
Baldwin (0-7) 0 3 .000 32 121
DIVISION II
W L Pct PF PA
KS Maui (5-1) 1 0 1.000 34. 21
King Kekaulike (4-1) 0 1 .000 21. 34
Friday's Result
Maui High 52, Baldwin 15
Saturday's Result
Lahainaluna 19, Kamehameha Maui 13
Friday, Oct. 20
Maui High vs. King Kekaulike at War Memorial Stadium, 7 p.m.
Saturday, Oct. 21
Baldwin at Lahainaluna, 7 p.m.